16/11/18 - People Who Help Us Locally
Today we were lucky to have Paul the local Lollipop Man come in to talk to the children about Road Safety.  His visit also concluded our work in English on question making.  This week children worked to generate some fantastic questions to find out more about the role of the Lollipop man, once again using the words Who? What? When? Why? Where? to get them started.
Children listened well as Paul asked the children to give a red or green light to certain road side behaviours and were amazed to hear that he keeps his uniform safely here in school in a special locker.  He even taught us a song he had written about road safety to the tune of 'The Wheels on the Bus'.
We thanked Paul for his time and enthusiasm talking to the children and when he explained to the children he only gets £200 a month for his important role we begun to understand his love for his job "to keep people safe"!
15/11/18 Repeating Patterns
The Woodpeckers have been discussing and revising their work on repeating patterns in Maths today.  We discussed shape patterns, colour patterns and naturally occurring patterns in nature.  Children have been set the challenge to talk about this with you tonight and see if they can spot any repeating patterns on wallpaper, tiles, carpets or in other places around the home.
Happy pattern hunting!
15/11/18 - Phonics Meeting
Thank you to the 17/30 parents who attended one of our three Phonics meetings yesterday. This was an informal meeting to demonstrate to you the way we teach your child Phonics with some resources to help you support at home. As promised, we have attached the PowerPoint so you are able to remind yourself of the terminology etc.
Any parents that were unable to attend are welcome to the resources, if you ask a member of Y1 on the door, we will ensure the pack goes into your child's book bag.
Thank you again for your continued support, it is so important to your child's education
Y1 Staff
13/11/18 - Phonics Meeting for Parents
Please do not forget to attend our Phonics meetings tomorrow. We have offered 3 different sessions, 9.15am, 2.30pm and 6.30pm. Unfortunately, as this will be held in a classroom and we will be limited on space we are unable to allow toddlers and younger children to attend. This meeting is to give you an overview and insight into how we teach your child Phonics in school and the government expectations for the end of Y1 to help you support at home.
We strongly recommend you attend this meeting if you are able to and thank you once again for your continued support
Y1 Staff
09/11/18  How do people in school help us?
This week in English the Woodpeckers have learnt to write a list of people in school who help them daily in different ways.  We focused on the structure of a list being written to the left hand side, with one idea below the next.  We also used the opportunity to talk about capital letters for proper nouns.
Then in groups the children wrote questions for a selection of the school staff from the list.  We used the 5 Ws to structure our questions (Who? What? When? Why? Where?) and discussed how sensible, well thoughtout questions could help us to find out more about the role of the Caretaker (Mr Prause), a Midday Assistant (Mrs Matthews), the Headteacher (Mrs Morris), a Teaching Assistant (Mrs Golden) and a member of the Office Staff (Mrs Millar).
Today the children got to interview these members of staff in the hall and collect answers to the questions they have worked so hard to create.  See if they can recall any of the information tonight at home?
07/11/18 Celebrating Diwali through Dance!
Today the Woodpeckers have celebrated the Hindu "Festival of Lights" known as Diwali by learning some traditional Indian dancing with Teacher Darren.  Children loved to learn about the symbols different dance moves represent and did particularly well to create this dance in only 45 minutes.  Well done Woodpeckers!
See if you can spot the butterfly, flame, lotus flower in the pictures below?
01/11/18 Welcome Back to Our New Topic in Woodpeckers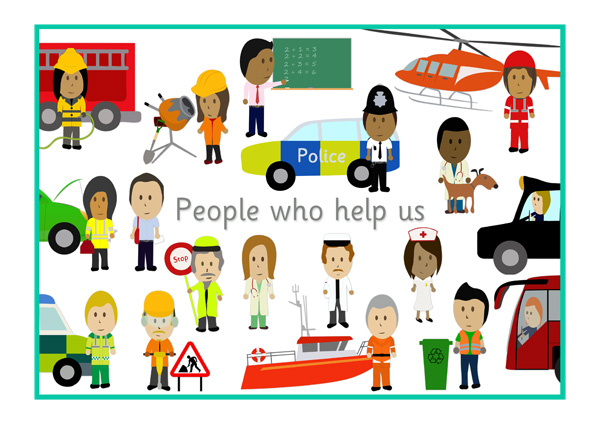 Welcome back to all our families.  The children have been introduced to their new topic for this half term, which we have named in Year One as "The Only Way Is Hornchurch". This is not linked to the reality show (other than in name) but will develop your child's knowledge of their local environment and the people in this community which are there to help them in different ways, e.g. Firefighter, Nurses, Police Officers, School Staff, Lollipop Man etc.
Today we began to talk to the children in Geography about their route to school and the directions, street furniture and landmarks they see along the way.  They will be coming home with an envelope tonight to write their full address on with you and return to school asap.  We will then choose envelopes throughout next week and using Google Maps and/or AA routeplanner plot your child's journey to school. 
Children in the past have always enjoyed this task and get quite competitive about the length of their journey to school!
18/10/18 What a Wonderful First Half Term!
Wow! We cannot believe the children have completed their first half term in Year One already!
We have had lots of fun and the children have all settled very well into their new environment.  Today we completed our week's learning on Number Bonds to 10 and took part in lots of fun showing how fast we can recall the pairs of numbers that make 10. This will be continued over the half term holiday in their homework sheet coming out tonight. 
If you notice your child is struggling to name two numbers that make 10 (e.g. 5+5, 6+4, 7+3 etc.) please give them a helping hand as it helps with many future Maths concepts.  If, on the other hand, your child can recall them at rapid speed, challenge them to learn the pairs of numbers that add to 20!
It has been lovely to meet you and your children this half term and we look forward to meeting many more of you at Parent Consultations tonight.
Have a nice break
The Year One Team
12/10/18 History Focus on Generations
The children absolutely loved bringing in their baby photos and playing games to guess who featured in each one.  Please note your child will be bringing these home tonight in their book bags.  Thank you all for sending them in!
Following on from this we have continued to discuss the process of time and linked this into generations and in particular our own family trees.  Today we discussed how Parents and Grandparents feature in different generations but are linked to our own History.  Next week children will be encouraged to record a simple family tree with themselves, siblings, Parents and Grandparents included.  Please talk to your child about what this might look like in your family. 
If you have any concerns over this topic, please let us know at the door
Many thanks
Miss Dodkins, Mrs Foulser and Mrs Martin
05/10/18 - Mathletics and Reading Eggs Meeting
Thank you to those of you who attended the refresher meetings.  If you were unable to attend and would like a copy of the information sheets, please put a note in your child's yellow diary. 
Just a reminder, on our school website under Parents Information, Useful Information, there is our school Calculation Policy.  Please refer to this when supporting your child at home.
Thank you for your continued support
Y1 staff
28/09/18 Testing our Senses
Continuing on with our 'This is Me' topic, we have tested our five senses this week in Science.  We have talked about how messages are sent to our brain and how the five senses help us to experience the world around us!
Can your child remember their five senses? 
We are sure they will all remember the sense of taste, as crisp flavour testing seemed to be the favourite activity!
21/09/18 Measuring Fun in Maths!
Children have spent the last two days in Maths exploring non-standard and standard measuring.  We have begun to use rulers and measure more accurately in centimetres.  Children have been prompted to use vocabulary such as longest, shortest, tallest, widest and narrowest as they measure.
If you have a ruler or tape measure at home your child could try measuring some of their favourite toys or even their brothers or sisters perhaps as a challenge!
14/09/18 - New Routines and Home Support Updates
Firstly, a big thank you to all the Parents who attended the Meet the Parent Meeting this Wednesday.  It was so nice to meet many of you.  For those of you that were unable to attend we have sent home the information packs for you to read over.  Please ask if you have any questions.
The Information packs and slides give further information but you will notice your child has come home tonight with their new Spelling and Sight Word Green books.  We kindly ask that you and/or your child do not write in these books.  They also now have their personal Mathletics and Reading Egg logins attached to their Reading Packets, again all explained in the meeting notes but please ask if you are having trouble.
Enjoy your Weekend
The Year One Team
07/09/18 - Welcome to the Woodpeckers!
We have completed our first week back in Year One and the children have settled into their new routines and environment very well.  Although we have had a few early mentions of 'tiredness' the children have attempted all the challenges set with enthusiasm and smiles and made us feel very proud to welcome them into our class.  We hope it continues!
Please help your child each day by making sure they have their:
Book bag and reading packet - signed if you read each night
Lunch box or dinner ticket
Named 'school style' water bottle - water only please
Named PE kit in school
PE days are Tuesday and Wednesday with the Wednesday currently scheduled as swimming for this half term.
Library day will be on a Friday when we get the children's login details set up and running.
We look forward to meeting you and passing over curriculum and other key information at the 'Meet the Teacher' Meeting next Wednesday at 2:45pm in the school hall.
Any other concerns please catch one of us at the door in the mornings or ask to speak to us at the office...we are all very approachable!
Many thanks
Mrs Foulser, Miss Dodkins and Mrs Martin